The Channel Panel Recording is Coming Soon!!
The Channel Panel video from Dec 30th 2017 will be out soon! No more than 30 days (end of the 90 day mark). Channeled Bashar, Aridif, The Pleaidian Collective (Nora Herold and Wendy Kennedy), The Z's, Ishuwa of the YahYel, The Creators, The Arcturian 103 Collective, and Theos all channeled in one day for one event ! It was amazing and footage should be done in just the next couple of weeks for it to be finished!! Watch this page for details. #TheChannelPanel #karenNeumann #t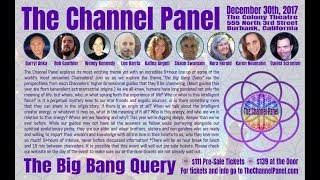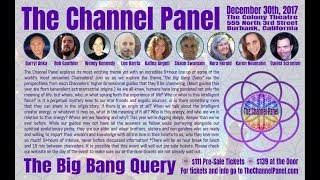 The Channel Panel is Almost Here!!!
I am SO EXCITED!!! to be taking part in this year's Channel Panel in LA on New Year's Eve, 30 December 2017. It's been a dream of mine for several years and this year the panel is packed with my personal heroes and people who have inspired me for many years. This year's participants are Rob Gauthier, Kalina Angel, Brad Johnson, Lee Harris, Shaun Swanson, Daniel Scranton, Nora Herold, Wendy Kennedy and ME! So get your tickets now. This event will not LIVEstream, but can be pu